Profile

Free Account
Created on 2017-04-05 16:59:00 (#2867767), last updated 2017-04-06 (24 weeks ago)
6,935 comments received, 0 comments posted
685 Journal Entries, 67 Tags, 0 Memories, 13 Icons

About

Mini Bio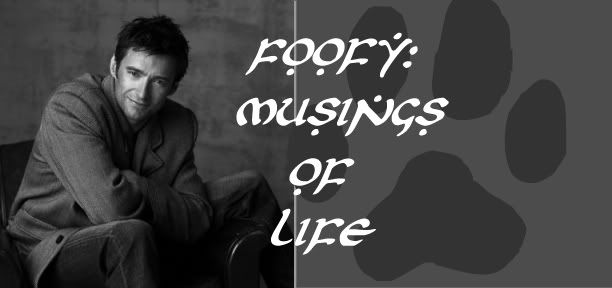 Welcome to the profile, which will probably give you about as much information on me as the average chocolate bar gives on World Peace. In this journal you will find slash fic, news on any upcoming published work, general diary and general LARP piccies from Maelstrom. The majority of fics that are posted to LJ communities will remain public, unless something weird happens.
Current working fandoms are CSI: Vegas and Wolverine: Origins, past fandoms include LOTR and various RPS situations. I use the name "Foofy" on external sites, and Jo Perridge on published work. Please note that most of my fics dabble a little on the dark side, so please make sure you note the warnings and ratings of fics before you dive in.
I'm also having extreme difficulties getting notifications on LJ for email/PMing, despite poking everything with a huge spoon. If you do PM me and I haven't replied, poke me on a comment and I'll go check it out - thanks! *smooches*
See? Told you it was boring..!
Involved in a few RPGs:
And
SLASHED CSI
Both open for new membership

Connect
adaac
,
archaeology
,
bob
,
bones
,
chocolate
,
csi slash
,
csi:crime scene investigation
,
david wenham
,
deadpool
,
dragonball
,
dragonball z
,
eagle's nest
,
eric bana
,
eureka
,
farscape
,
fluffy yellow towels
,
foxes
,
george eads
,
gil grissom
,
hamsters
,
howrse
,
hugh jackman
,
karl urban
,
larp
,
liev schreiber
,
lost
,
lotr
,
movieslash
,
nick stokes
,
nip/tuck
, origins:wolverine,
roleplay
,
rpg
,
rps
,
russell crowe
,
ryan reynolds
,
sabretooth
,
sean bean
,
sharks
,
sharpe
,
slash
,
songvids
,
surfing
,
the emperors new groove
,
the fountain
,
vampire
,
van helsing
,
victor creed
,
viggo mortensen
,
warrick brown
,
william petersen
,
wolverine
,
x-men

People
[View Entries]

Communities
[View entries]

Feeds
[View Entries]

Subscriptions (0)

Linking
To link to this user, copy this code:
On Dreamwidth:
Elsewhere: